Weekend in New York City: Perfect 2-Day NYC Itinerary
How to spend a weekend in NYC, including all the best things to do, top places to eat, and coolest sights to see in New York City!
If you're planning a weekend in NYC, I've got the perfect New York City itinerary for ya.
Adam and I recently spend a weekend in NYC after spending a few days in beautiful Westchester County.
Westchester is located just an hour north of New York City, and it's such an amazing destination to visit.
Since we were only in NYC for about 48 hours, we spent the entire time exploring and seeing everything we could in Manhattan.
If we had more time, we would've loved to have also explored Brooklyn!
Here's how to spend the perfect 2-day weekend getaway in NYC, complete with all of the best restaurants to eat at and the coolest activities to do during your visit.
Be sure to also follow me on Instagram and TikTok – I share a lot more content on those platforms that don't make it to the blog!
Plan your trip to NYC
If you're planning a trip to New York, you might find these posts helpful:
---
Weekend in New York City: 2-day NYC itinerary
---
NYC itinerary: day 1
---
We visited Westchester County before NYC, and after dropping off our car rental, we took the train from Newark Liberty International Airport (EWA) to Penn Station.
After dropping off our luggage at our hotel, we finally got to exploring around 1 PM.
In case you'll be arriving earlier in the day, I'll be starting off this NYC weekend itinerary in the morning instead!
Breakfast at Best Bagel & Coffee
Fun fact you may not have known: bagels as we know them today actually originated in New York City.
So of course, you need to try some bagels when you're in the city.
Best Bagel & Coffee is a neighbourhood NYC bagel shop that offers up grab-and-go bagels (and coffee).
Their hand-rolled bagels are baked fresh daily using all-natural flavours!
They've got a ton of different bagel options, including classics like Sesame Bagels and more interesting options like Sun Dried Tomato Pesto Bagels.
Their Sausage Egg & Cheese Sandwich with the Jalapeño Everything Bagel was amazing.
I had no idea my bagel would be such a vibrant and fun green colour!
The bagel itself was so flavourful, and the perfect amount of soft and chewy.
We visited this spot on the morning we flew out after our weekend in NYC, but if you arrive early on day one, stop into here for breakfast!
It was quite busy even on an early Monday morning, so order ahead for pickup on their website to avoid waiting in line.
Another bagel spot we were interested in trying was Ess-a-Bagel, but we didn't get a chance to during this visit!
LOCATION: 225 W 35th St A, New York, NY
Lunch at Joe's Pizza
Pizza is another must-try food in New York City, and we got to try at least one spot during our weekend visit in NYC.
We heard mixed review of Joe's Pizza, but because it's such an iconic fixture to NYC, we decided to try it anyway.
We visited the location by Times Square and waited about a half hour in line during a Saturday lunch hour, which is actually not too bad!
Apparently their other locations are a lot less busy, so visit one of their other ones if it's convenient for you.
If you're looking to order an entire pizza and not just a slice, you can also order ahead on any of the food apps they're on, so you don't need to wait in line to order.
The founder of Joe's Pizza (named Joe) is originally from Naples, AKA the birthplace of pizza, and he opened this well-loved pizza spot in 1975.
Joe still owns and operates the restaurant today, as he has been for the last 50 years!
LOCATION: Various locations
Explore Central Park
Central Park is absolutely magical to visit during the summer months, and we were so glad to have seen it during our weekend in NYC.
It literally feels like walking in a movie because of all the movies and shows I've seen that were filmed here!
I'd only been to Central Park during the winter before, which was really nice, but definitely nowhere near as amazing as visiting during the summer.
Must-see spots in the park include Strawberry Fields, a memorial dedicated to the late John Lennon, and Belvedere Castle, an 1800s castle with gorgeous (and free) views at the top.
You can also check out the Central Park Zoo, but you will need to get tickets for it!
The park is pretty huge, so if you're not up for walking, you can book a few fun tour options to explore the park:
Or if you want to walk, but with a tour guide, you can do a guided walking tour through the park!
Our feet were extremely sore from all the walking during the earlier part of our day, so I'd definitely recommend bringing good walking shoes like Adidas Ultraboosts.
You can even canoe on the reservoir, which looked really fun!
If you're a big foodie (and your feet aren't too tired), you might also be interested in this Upper West Side walking food tour or this Hell's Kitchen food tour.
Stroll through the American Museum of Natural History
The American Museum of Natural History is a massive natural history museum located right across the street from Central Park.
Their enormous collections include 35 million specimens of plants, animals, human cultural artifacts, and more!
We really wanted to visit during our weekend in NYC, but the line to get inside was way too long on a Saturday afternoon.
If possible, I'd definitely recommend visiting earlier on in the day, or on a weekday instead!
You can snag your tickets online ahead of time to make it easier when you visit.
LOCATION: 200 Central Park West, New York, NY
Grab one of Levain Bakery's famous cookies
Levain Bakery is famous for their cookies, and as big cookie fiends, we had to give them a try.
All of their cookies are baked fresh on-site every single day.
They also donate the day's leftovers to charity each night, which I think is really wonderful!
They're most well-known for their Chocolate Chip Walnut Cookie, which has been a staple for almost 30 years!
We grabbed the Chocolate Chip Walnut Cookie alongside the Oatmeal Raisin Cookie.
I enjoyed my Chocolate Chip Walnut Cookie, but it was more crispy than chewy, and I prefer my cookies to be a bit more soft.
Adam said their Oatmeal Raisin was the best he's ever had!
Levain has several bakeries around NYC, and we went to the location nearest to Central Park.
LOCATION: Various locations
Walk through Times Square
As city folks with our own smaller version of Times Square (Yonge-Dundas Square in Toronto), we didn't spend too long here, but we did snap a typical tourist selfie.
I do have to say that Times Square makes for better photos than Dundas Square does!
If you're a lover of theatre, it's definitely worth watching a show on Broadway, and you can book tickets for:
I watched Finding Neverland on Broadway many years ago in NYC, and it was such an awesome experience!
Shop at the Nintendo Store
Steps away from Times Square is the Nintendo Store, which is an absolute must-visit for any Nintendo fans.
Adam is a big fan of all things Nintendo, and he was truly in heaven walking around the store.
I also grew up playing Nintendo, and it was really cool seeing all of the fun merch.
They also had old school gaming consoles on display, which are basically relics now.
I have so many fond memories of secretly playing on my Game Boy Advance and Game Boy Advance SP into the wee hours of the morning as a child.
From the Super Mario Brothers, to Pokémon, to Pikmin, you'll find all of Nintendo's beloved characters in their 10,000 square foot space.
You can also play games on the many Nintendo Switches they have in-store!
LOCATION: 10 Rockefeller Plaza, New York, NY
Skate at the Rockefeller Center
Get your skate on at the iconic rink at the Rockefeller Center.
You can roller skate during the spring and summer months or ice skate during the winter months!
We didn't get a chance to skate, but it was really fun seeing other people enjoying it.
LOCATION: 45 Rockefeller Plaza, New York, NY
Dinner at Sugarfish
If you're looking for some decently-priced, good-quality sushi in NYC, you'll definitely want to check out Sugarfish.
We got the "Trust Me" set menu, which was $37 USD per person and included 8 courses.
They also have a 6-course option for $27 USD, a 10-course option for $48 USD, and a more premium option for $72 USD.
Sugarfish is a no-tipping restaurant, so their prices are actually very fair!
This LA-based restaurant has several locations in NYC, and we visited the one in Midtown East.
LOCATION: Various locations
Head up the SUMMIT One Vanderbilt
We wanted so badly to visit SUMMIT One Vanderbilt during our NYC weekend visit!
Unfortunately, we didn't book tickets ahead of time, and they were sold out by the time we wanted to book them.
So moral of the story, book yo' ticket ahead of time.
Other great observation decks to see the NYC skyline are the Empire State Building, Top of the Rock, or Edge.
Gazing out at the New York City skyline during sunset is such a romantic activity!
Other romantic activities you can do are a sunset yacht cruise or helicopter tour over Manhattan (or this nighttime helicopter tour).
You can also get the New York CityPASS or Go City: New York Explorer Pass, which grant you access to multiple attractions at a discount.
Check into The Iroquois New York
We stayed at The Iroquois New York during our weekend in NYC, and we really loved our stay.
Our hotel room was very small, as to be expected, but they made really good use of the space!
It was also conveniently located super close to Times Square, and we were able to walk to most of our destinations super easily.
Breakfast is included with your stay, and they had really good options (plus free water bottles!)
It's made-to-order and served in takeout containers, so you can either take it with you or dine at one of the tables in the dining room.
LOCATION: 49 W 44th St, New York, NY
---
NYC itinerary: day 2
---
Our legs were extremely tired from day one, but we wanted to make the most of our weekend in NYC, so we explored as much as we could on our second day.
We ate a ton of fantastic food and saw a lot of really cool sights, and it was definitely worth it!
Brunch at Friedman's
Enjoy comfort food faves for brunch at Friedman's.
I got the Shakshuka, which came with a really good grilled ciabatta.
Adam got the Nova Benny, which was an amazing smoked salmon eggs benedict on latkes.
Their Lemon Ricotta Pancakes also sounded really good, if you're more of a sweet brunch person!
Most of their menu items are gluten-free, or can be made gluten-free (as one of the founders has celiac disease), which is great for my gluten-intolerant friends.
I also really enjoyed their cold brew, which I got with vanilla syrup.
If you're in the mood for a brunch drinky-drink, they've also got some delicious craft cocktails on the menu!
Friedman's started out at Chelsea Market, and they now have multiple locations around NYC.
We went to the Herald Square location, which was really cute and rustic!
LOCATION: Various locations
Grab coffee at 787 Coffee
Adam came across 787 Coffee while looking for cool coffee shops to visit in NYC.
It's a really hip and trendy coffee shop with tons of seating over two storeys, so I think it'd be a really great coffice (coffee shop + office) spot!
We got the Mazapan Latte, which was really tasty, but quite pricy (almost $13 CAD).
Another coffee shop I was really interested in visiting during our NYC weekend was Café Kitsuné, which is by the creators of Maison Kitsuné, but sadly we didn't have time to try it!
LOCATION: Various locations
Walk along The High Line
The High Line is an incredible elevated park that hangs over above Manhattan's West Side, and you absolutely need to add it to your NYC weekend itinerary.
It's a stunning 1.45-mile-long linear park, and you can walk from one end to the other.
Along the walk, you'll get to see beautiful greenery, cool architecture built around either side of the park, and even a small market where you can enjoy quick bites.
We loved seeing the unique apartment and condo buildings lining The High Line!
The Vessel is a really cool building that you'll see while walking along the High Line, but sadly the building itself is closed to the public due to tragedies.
We would've loved to have tried food at the market, but we were headed to Chelsea Market afterwards, and we wanted to save room in our bellies.
A fun fact: The High Line was formerly the New York Central Railroad, and the city almost tore it down.
Luckily, it became what it is today – an incredible public art and park space.
Shop and dine at Chelsea Market
Chelsea Market is an indoor market with a bunch of awesome food vendors and cool shops, and it's a must for your NYC weekend itinerary.
We had so much fun exploring, and we spent about an hour and a half wandering around!
You'll find a bunch of boutiques selling everything from locally-made and imported food products to fun and quirky gifts.
A must-visit shop is Pearl River Mart (as well as their other shop, Pearl River Mart Foods), where you'll find tons of fun Asian products and snacks.
We especially loved exploring Artists & Fleas, which is a marketplace for local artists and small businesses.
Adam got me this adorable strawberry handmade sweater from a brand called Society Mano, which you can actually get online!
Of course, the best part of Chelsea Market is all the food.
I had to visit the famous Los Tacos No. 1, and the Adobada Taco did not disappoint.
Adam got the Bulgogi Beef Kimbap Roll from a spot called Kimbap Lab, which was good, but nothing special, especially for the hefty price (almost $20 CAD).
We also had an amazing Vegan Taro Milk Tea, which is probably the best taro milk tea we've had at any bubble tea shop.
There were other vendors we were interested in trying at the market, but we still wanted to save room for more food!
You can also check out this Chelsea Market and High Line food walking tour if you want a real NYC insider's experience.
LOCATION: 75 9th Ave, New York, NY
Try the Banana Pudding at Magnolia's Bakery
The iconic Banana Pudding at Magnolia's Bakery was something we had to try during our weekend in NYC, and it did not disappoint.
It was kinda like a creamy banana cake, and we finished our little container super quickly!
We went to the Magnolia's Bakery in Greenwich Village, which is a really cool neighbourhood with some nice shops.
You can even do a walking food tour in Greenwich Village, or if you love Italian food, an Italian food tour in Greenwich Village.
LOCATION: Various locations
Shop in NoHo & SoHo
We walked from Chelsea Market over to SoHo, and we saw and stopped into plenty of cool shops along the way.
Mure + Grand is a really cute and feminine shop (with multiple locations) that sells their own handmade specialty items, including plenty of jewelry and clothing pieces.
We also stopped into Everlane, where I replaced my old Alpaca Crew that I shrunk in the wash when we moved into our new place last year *tear, tear*.
Maison Kitsuné is a fun streetwear-inspired brand with a cute lil' fox as their mascot, and they also have a café in NYC.
KITH is a cool sneaker and streetwear shop that Adam really wanted to check out, and funnily enough, they opened their new Toronto location a month after our trip.
I didn't really look into any other stores ahead of time, but I would've liked to have checked out Polène and & Other Stories if I'd known about them beforehand.
Definitely look up any stores you might be interested in before your weekend visit in NYC, so you don't miss out on anything!
Stroll through Chinatown & Little Italy
Chinatown and Little Italy are located right next to each other, and they're both fun neighbourhoods to walk around.
We loved all the cool patios and restaurants lining the street in Little Italy, and it definitely would've been cool to dine at one of them!
We really wanted to try the dumplings at Super Taste and the pineapple BBQ bun at Mei Lai Wah in Chinatown, but we were so full from everything else we ate during the day.
Instead, we decided to stop into a cute little café in Chinatown called Urban Backyard.
Adam is a huge fan of ube, and we specifically came here to try their Iced Ube Latte – it was absolutely incredible, and we're still dreaming about it now!
They also had really interesting-looking loaves and pastries, like their Rose Lychee Loaf and Earl Grey Banana Bread.
Their mini botanical cupcakes were also super cute, and really beautifully-designed as well!
I also adored the rustic interior and all the pretty backyard-esque details.
They have minimal seating inside the cafe, but they have patio seating outside the café!
LOCATION: 180 Mulberry St, New York, NY
We didn't have a whole lot of time to explore Chinatown and Little Italy, but we still had a lot of fun.
You can also do a walking food tour in Chinatown and Little Italy if you want to have a true local's experience!
Shop at Canal Street Market
We randomly stumbled across Canal Street Market while leaving Chinatown, and it was such a gem of a find.
It's a curated retail market, food hall, and community space, and there are so many great finds!
We didn't stop into the food hall, but we did take a quick peek around the retail market.
We came across a vendor selling anime-themed knick knacks, and I got the cutest little MapleStory keychain for Adam.
See the World Trade Center and Oculus
Visiting the World Trade Center is a really emotional experience, and you should definitely see it during your weekend in NYC.
The original World Trade Center was destroyed in the September 11 attacks in 2001, and there are new buildings and a memorial now built on the site.
The design of the Oculus building reflects the sun's solar angles on September 11, 2001 from 8:46 am, when the first plane struck, until 10:28 am, when the second tower collapsed.
You can see the 9/11 Memorial Museum or do a walking tour to learn about the stories of the heroes.
Walk across the Brooklyn Bridge
We were very tired at this point, but we really wanted to at least see the Brooklyn Bridge.
So, we took the train over to the Brooklyn Bridge area and made the hot and sweaty trek over the bridge.
If we had more time, we would've actually crossed the bridge over to Brooklyn, but we just walked to the (almost) end of the bridge and took some pics.
I'd definitely recommend crossing over if you can and checking out the cool Dumbo Manhattan Bridge View, as well as Pebble Beach for the skyline views!
You can also do a Williamsburg walking food tour if you want to get a taste of Brooklyn.
Dinner at Shinzo Omakase
Adam surprised me with an omakase dinner at Shinzo, and it was the best meal we had during our weekend getaway in NYC.
If you haven't heard of omakase before, it's basically a chef's choice set menu.
It directly translates from Japanese to English as "I leave it up to you".
The chef prepares all of the sushi piece by piece for you, and it's such a cool experience watching them prepare it!
Definitely try to get a bar seat so you can watch the chef prepare everything, and you can receive each piece by hand from the chef.
Otherwise, the sushi will be put on plates and the server will bring it over to your table!
The price is $69 per person and includes 13 pieces of nigiri and sushi.
Every single piece was so incredibly fresh and decadent, and we were literally in heaven with every bite.
You can order extras of your favourite pieces, or try some of their other sushi offerings afterwards.
Higher-end fish or cuts of fish are typically used in omakase, which is partly why it tends to be expensive.
Our meal included uni (sea urchin), o-toro (fatty tuna), A5 wagyu, and so many other incredible ingredients.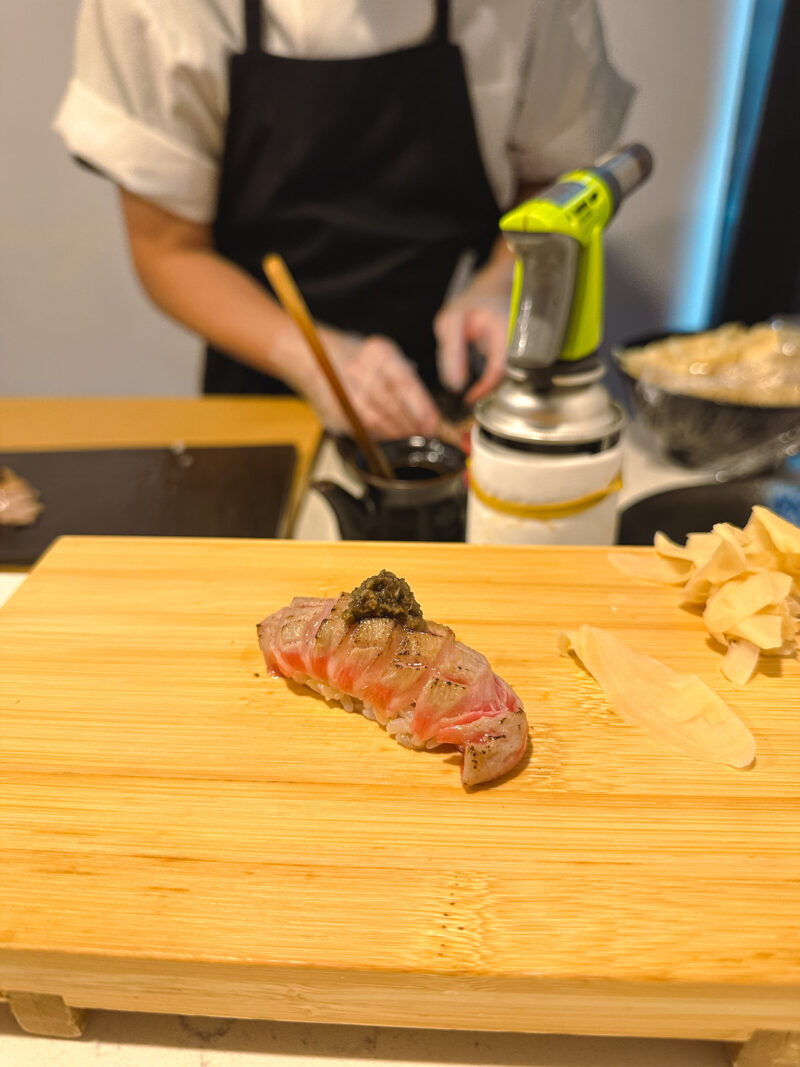 The total cost for the two of us was about $250 CAD, which is quite pricy, but it was definitely worth it for the incredible quality and experience of the food.
They don't offer any alcohol, but they do allow you to BYOB.
We'd definitely go back in the future, but it's for sure more of a special occasion spot if you're not rolling in the dough!
LOCATION: 89 E 2nd St, New York, NY
---
Weekend in NYC
We had such a fun weekend in NYC, and we already can't wait for our next visit.
It's basically like a bigger and busier Toronto!
Have you visited New York City before? How would you spend a weekend in NYC? Let me know on Twitter or Instagram!
Be sure to keep up with me on Instagram, TikTok, Twitter, Facebook, and Pinterest if you aren't already!
Feel free to subscribe to my weekly newsletter to get my blog posts delivered straight to your inbox.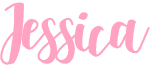 ---
Like this post? Pin it for later!