Cruising on the data wave: How technology shapes personalized experiences at sea
As cruise lines sail into the future, the proliferation of technological innovations has reshaped the accessibility of passenger data and, with it, the ability to tailor the passenger experience.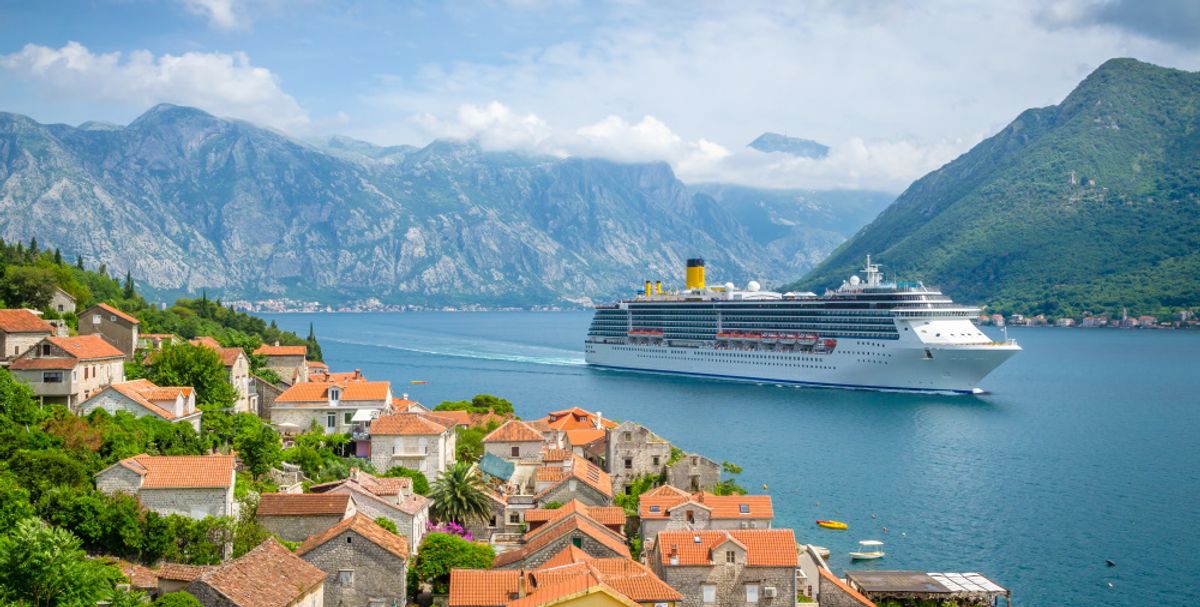 Biometric-powered boarding passes for embarkation. Radio-frequency identification (RFID) for touchless payments. Even in-cabin, voice-activated virtual assistants for onboard recommendations. Personalized experiences on cruise ships are surging, and technology is turning the tide.
As cruise lines sail into the future, the proliferation of technological innovations has reshaped the accessibility of passenger data and, with it, the ability to tailor the passenger experience. More than 9 in 10 organizations (91%) have deployed data-driven personalization to drive business growth.
Take a look at how technology has enabled the cruise industry to not only deliver immersive onboard journeys and unparalleled personalized experiences but also redefine luxury cruising.
The era of personalization and abundant choices
We're currently in the era of travel personalization. Now more than ever, cruise passengers demand innovative itineraries with new destinations and unique attractions. However, as the number of potential packages grows, the abundance of choices has left consumers feeling overwhelmed.
From prospective ports and onshore activities to available onboard amenities and dining options, modern travelers are inundated with travel decisions before booking - or even selecting - a cabin.
Data-driven personalization can help with that. As per a 2023 State of Personalization report, 78% of business leaders identify first-party data - including passenger travel history, purchase habits, and website behavior - as the most valuable insights into the amenities passengers actually prefer.
In hopes of combating itinerary overload, 64% of consumers will allow brands to collect their personal data simply to provide more personalized options. In fact, over half (56%) of consumers become repeat passengers following a personalized experience, a 7% increase year-over-year.
Leveraging data analytics for personalized luxury
Passenger data is just about everywhere along the customer journey, with collection beginning long before boarding and extending far after embarkation. For the cruise lines harnessing data to gain insights into consumer preferences, the collection process can take many shapes.
Take Viking Cruise's My Viking Journey online portal and onboard TraceSafe devices, for instance. The portal enables customers to browse shore excursions and book reservations pre-boarding, while TraceSafe is equipped with radio-frequency identification to track onboard activity.
There's also Resorts World Cruises' iTravel Cruise Enterprise Reservation powered by IBS Software. As a singular point of contact to engage passengers throughout their itinerary, iTravel collects passenger data to deliver customized offers and promotions for onboard shopping.
So how does technology enhance the luxury cruise experience? Data analytics gleaned through the above technologies enable cruise lines to cater to diverse luxury preferences. With the knowledge of passenger-preferred cabin and cuisine choices, cruise lines can create tailored, high-end journeys.
Crafting tailored onboard itineraries and enrichment
In a study of traveler behavior in the cruise industry post-COVID, three predictors of passenger satisfaction are service responsiveness, assurance and tangibility. Personalized itineraries are a dynamic take on responsiveness, crafting tailored activities around proven passenger profiles.
Data-driven personalization offers several coveted benefits to luxury cruise passengers, the primary being preferred entertainment options, sought-after spa treatments, and exclusive enrichment programs - all of which power a more satisfactory traveling experience on cruise lines.
A fantastic example of luxury cruise lines crafting tailored onboard experiences is Silver Nova, the newest Silversea ship. It boasts rotating dining options tied to upcoming itinerary destinations, including a daily-changing menu inspired by the specific port passengers are about to visit.
Even premium cruise lines, such as Holland America, have embraced data-driven personalization. The brand's shipboard Navigator app provides passengers with itinerary schedules and tailored recommendations for dining, onshore excursions and onboard amenities such as massage services.
Exploring the synergy between technology and luxury
Of course, the synergy between technology and luxury extends far beyond mobile applications like Holland America Navigator. While artificial intelligence (AI) powers most of the personalization process, virtual reality (VR) and augmented reality (AR) have emerged as strong contenders to engage users in the customer journey and showcase luxury cabin options and onboard amenities.
To see this synergy at work, toy with MSC Cruises' "immersive configurator" - a VR catalog enabling prospective passengers to take a virtual tour through MSC ships and browse available cabins. The VR-powered tool was found to enhance the customer experience and improve engagement.
Through continuous customer interactions, like accessing ship deck plans, tech-driven AR and VR tools become a digital gold mine for consumer data. Ongoing first-party data collection allows cruise lines to seamlessly collect insights for onboard activities, marketing initiatives and more.
Not to mention, AR and VR-powered configurators enable passengers to conceptualize how adding additional luxury experiences (i.e., particular cabins and amenities) can impact final pricing. Such tools allow customers to access clear pricing strategies for enhanced luxury experiences.
Increased spending linked to demand for elite experiences
Personalization is the key to a truly luxurious cruise experience, but it doesn't come cheap. Fortunately, the trend of increased spending on cruises alongside the heightened focus on luxury experiences indicates that consumers are willing to spend more for the travel perks they prefer.
A whopping 80% of business leaders agree consumers spend more on personalized experiences, with data-driven transactions netting 38% more on average. By molding onboard experiences around passengers' unique preferences, brands drive higher satisfaction and brand loyalty.
Likewise, the alignment between increased luxury spending and technology adoption for personalized experiences has generated significant growth in the cruise industry. According to the U.S. Cruise Market Report, revenue is expected to double to $21.1 billion in 2023.
Before the COVID-19 pandemic, growth in the cruise industry was primarily supply-driven or dependent on new ships and port destinations. Instead, today's double-digit growth is reliant on serving passenger preferences, both with personalized itineraries and exclusive luxury perks.
Navigating the future of luxury cruising and analytics
With insights gleaned from passenger data, modern cruise lines are pioneering a new era of cruising that harmonizes abundant consumer choices with personalized onboard experiences, promising an exciting future for travelers seeking unmatched adventures on the open seas.
As cruise lines continue to innovate, they must sail forward with data analytics that elevate the passenger experience into uncharted waters. The convergence of technology and personalization is reshaping the definition of luxury, ensuring that each journey is as unique as the individual traveler.
The data doesn't lie: The future of luxury cruising has never looked more lavish.
About the author ...
Jeff Zotara is chief marketing officer at Arrivia.
Cheers to data-driven luxury travel rewards at Arrivia's Phocuswright Conference Happy Hour event!
Arrivia's Happy Hour will embark on a journey of business networking and insights into the future of luxury travel rewards cruising while mingling with industry leaders, speakers and the Phocuswright team. Secure your spot today and raise a glass to the future of travel rewards solutions.